I've got a few deadlines I'm working on so I've not got anything to share at the moment however I thought I'd pop in and share a few things you might find of interest.
CLASSES
Online Card Classes have announced their next class, Holiday Style, and I'm delighted to be a guest :D Class starts November 9th!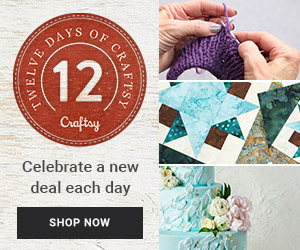 Craftsy have a sale of up to 50% off all their classes.
One more for you; I've not taken this Build A Succesful Creative Blog class by April Bowles-Olin as yet, but it looks interesting and I understand it is one of the most popular in Creative Live's Craft section.
JENNIFER MCGUIRE
Jennifer is one of my most favourite people on the planet! I am thankful to call her a friend but she is the sweetest person to everyone; warm and generous to a fault, always helping, supporting and promoting others. She has just launched her new website today and it's stunning! I'm going to put my feet up later tonight and have a good browse around :D
If that hasn't make her busy enough she is also launching Share Handmade Kindness on Sunday too.
Oh and not forgetting that along with Vera Yates, Jennifer is back with the 6th year of Caring Hearts Card Drive.
So my hats off to one of the most inspirational people I know and one who I aspire to be more like. Why not call by and see Jennifer and give her some love back :D